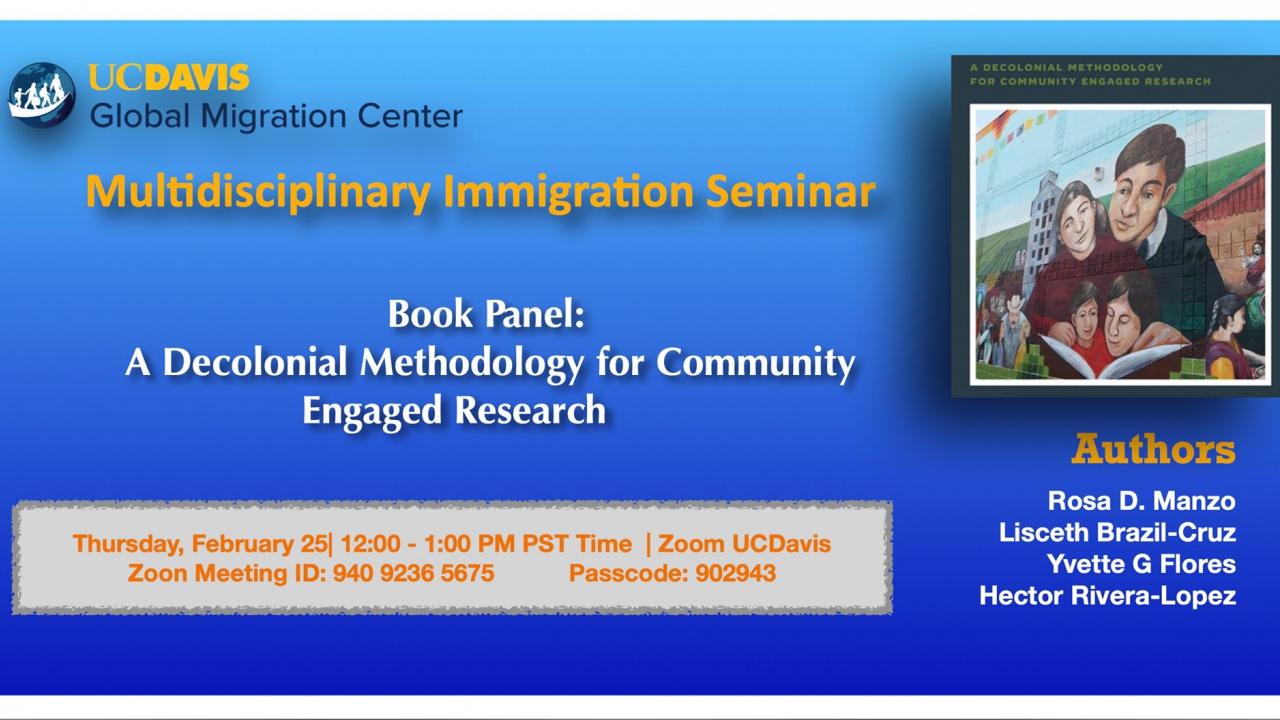 Join us in the panel discussion presented by the authors of the book: Cultura Y Corazón: A Decolonial Methodology for Community Engaged Research
The authors will present the theoretical foundation of the book, how they came together to develop a book that would offer the experience of working with Mexican origin and other Latinx communities. This work foregrounds the importance of centering the lived experiences of the communities with which they want to partner and highlight culturally specific approaches. The authors are interdisciplinary scholars grounded in education and community/clinical psychology. Two are early career professionals and two are senior scholar/activists.
Cultura y Corazón presents case studies from the authors' work within the fields of education and health. It offers key strategies to working in partnership with marginalized Latinx communities that are grounded in deep respect for the communities' cultures and lived experiences.
Panelists: Rosa Manzo, Lisceth Brazil-Cruz, Yvette Flores and Hector Rivera-Lopez
Tags