The Global Migration Center, joint with University of California Alianza MX, organized the 2nd Summer School on the "Economics of Migration" on September 11-14, 2023, in Mexico City.
The 2nd Summer School on the Economics of Migration lasted for four days and took place at Casa de California, Mexico City, from September 11th to September 14th, 2023.
In the morning, each faculty member delivered a lecture on the frontier of research in their specific topic. In the afternoon, students presented their own research ideas or drafts and received feedback from faculty. The school's atmosphere encouraged conversation and feedback in small groups. Students and faculty shared meals together, fostering the development of mentoring relationships and networks among peers.
Faculty and topics: 
Twenty-one students participated in the 2nd Summer School, including Economics PhD Students enrolled in US and Mexican institutions, in their 3rd-6th year, as well as Post-Docs beginning to work on a research plan. Thanks to the generous support of University of California Alianza MX, admitted students had their stay at Krystal Grand Suites Insurgentes, meals, and classes at Casa California fully covered. 
Here are some snapshots of the activities: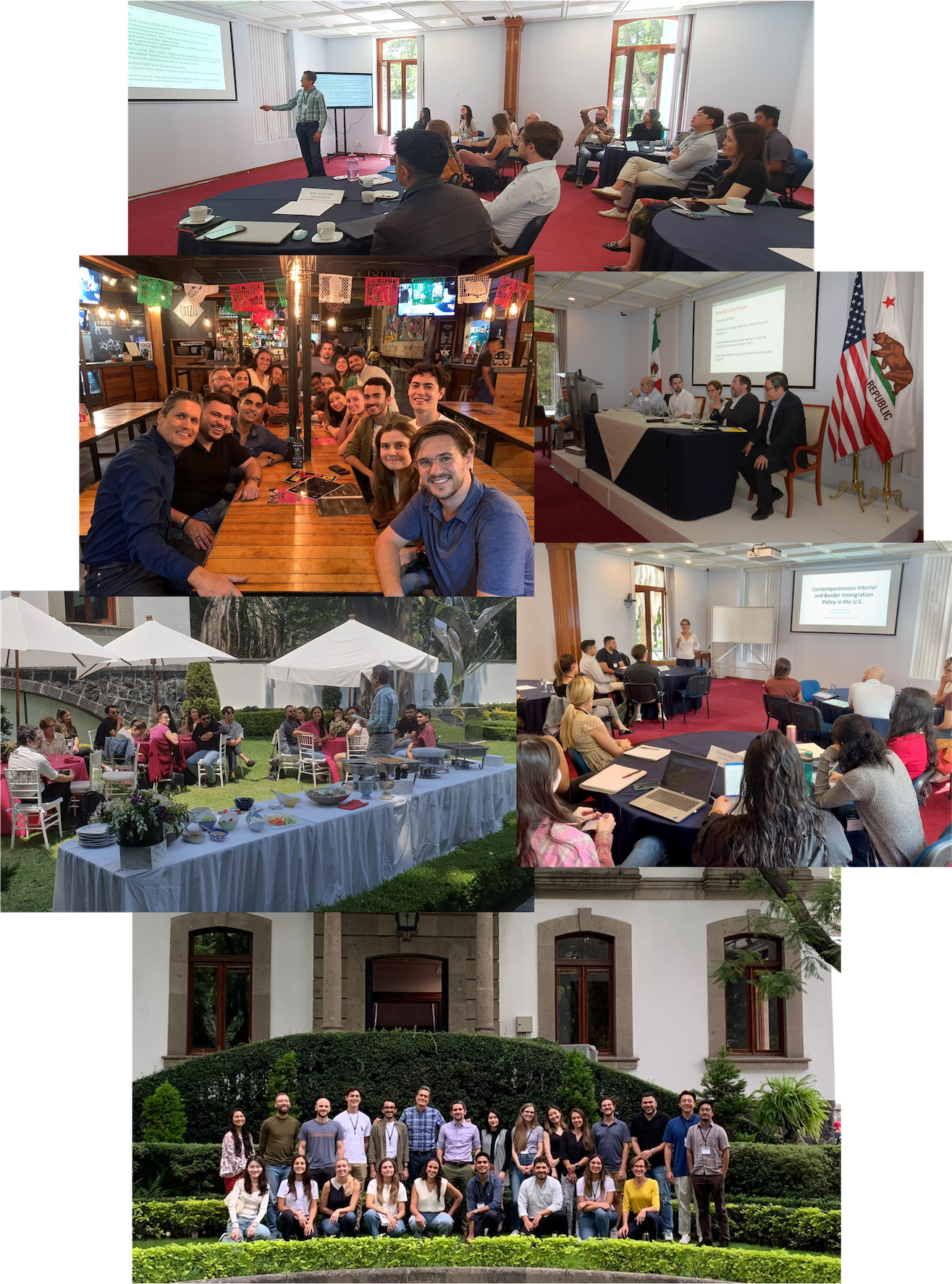 View the recording on the "Panel on Migration in Latin America an Mexico" 
And here are some comments of the students: