Location
Student Community Center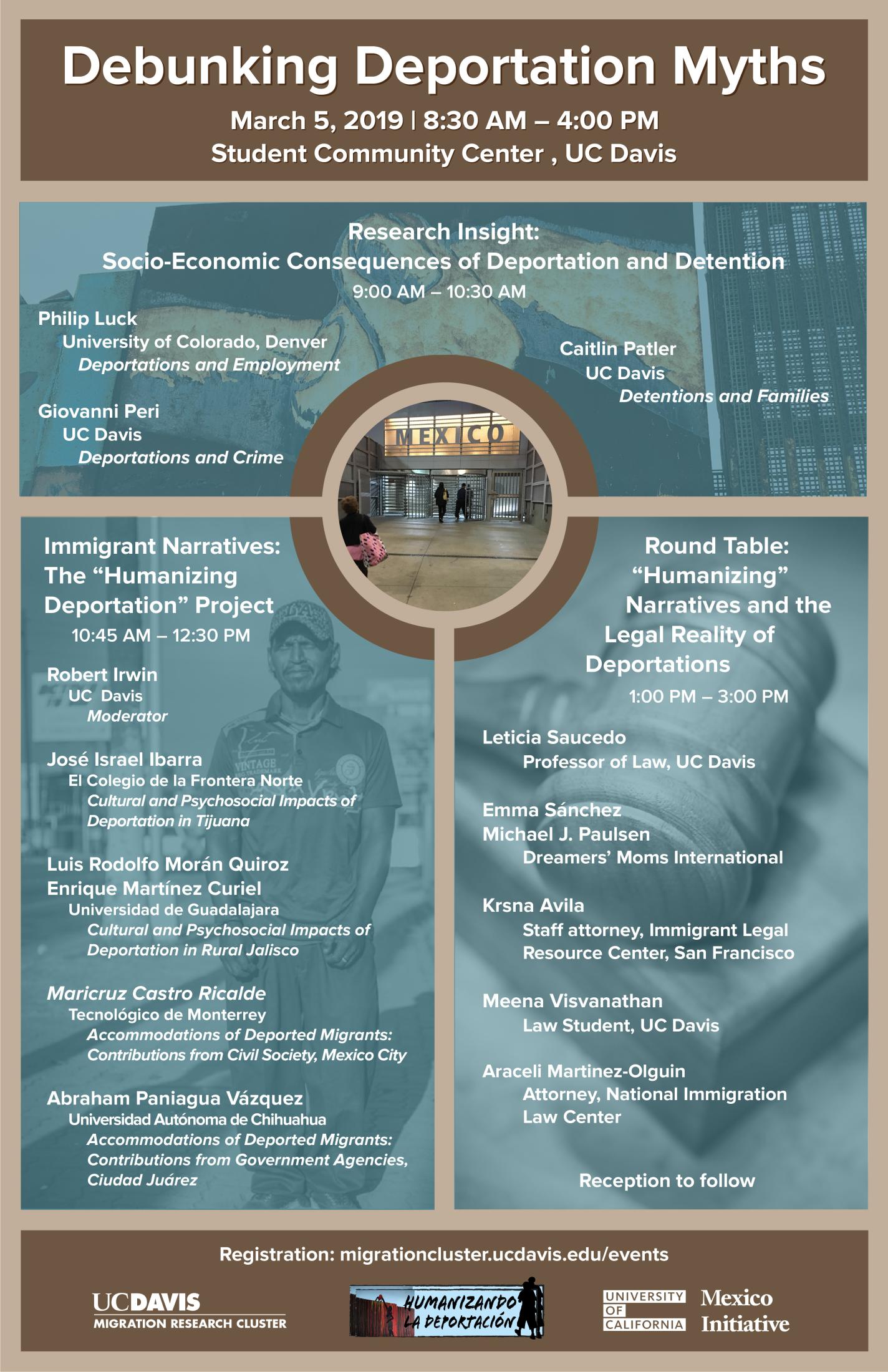 This conference brings together researchers, practitioners, and lawyers to analyze different aspects of deportation. The first part of the conference presents findings from new research on the local impact of deportations on the economy and on crime, and on the effect of immigrant detention on families and children. In the second part, we learn from stories of deported people and hear from activists and practitioners who will discuss their experiences assisting immigrants with legal issues in their deportation proceedings. 
This conference and roundtable is organized by the Migration Research Cluster with generous support from the UC Mexico Initiative.
Registration closes on Friday, March 1 at 8am. 
Agenda


 
8:30 - 9:00 AM

CHECK IN

9:00 - 9:30 AM

Research Insight: Deportations and Employment

9:30-10:00 AM

Research Insight: Deportations and Crime

Giovanni Peri

, UC Davis
Deportations and Crime

10:00 - 10:30 AM

Research Insight: Detentions and Families

Caitlin Patler

, UC Davis




Detentions and Families

10:30 - 10:45 AM

BREAK

10:45 AM –

12:30 PM

Immigrant Narratives: The "Humanizing Deportation" Project

Robert Irwin

, UC Davis




Moderator

José Israel Ibarra

, El Colegio

de la 

Frontera Norte,


Cultural and Psychosocial Impacts of

Deportation in Tijuana

Luis Rodolfo Morán Quiroz

, Enrique Martínez Curiel,
Universidad de Guadalajara


Cultural and Psychosocial Impacts of

Deportation in Rural Jalisco

Maricruz Castro Ricalde

, 

Tecnológico de Monterrey




Accommodations of Deported Migrants:

Contributions from Civil Society, Mexico City

Abraham Paniagua Vázquez

, Universidad Autónoma

de Chihuahua




Accommodations of Deported Migrants: Contributions

from Government Agencies, Ciudad Juárez

12:30 - 1:00 PM

LUNCH

1:00 - 3:00 PM

Round Table: "Humanizing" Narratives and the Legal Reality Of Deportations

3:00 - 4:00 PM

RECEPTION AND ADJOURN
---
Event Photos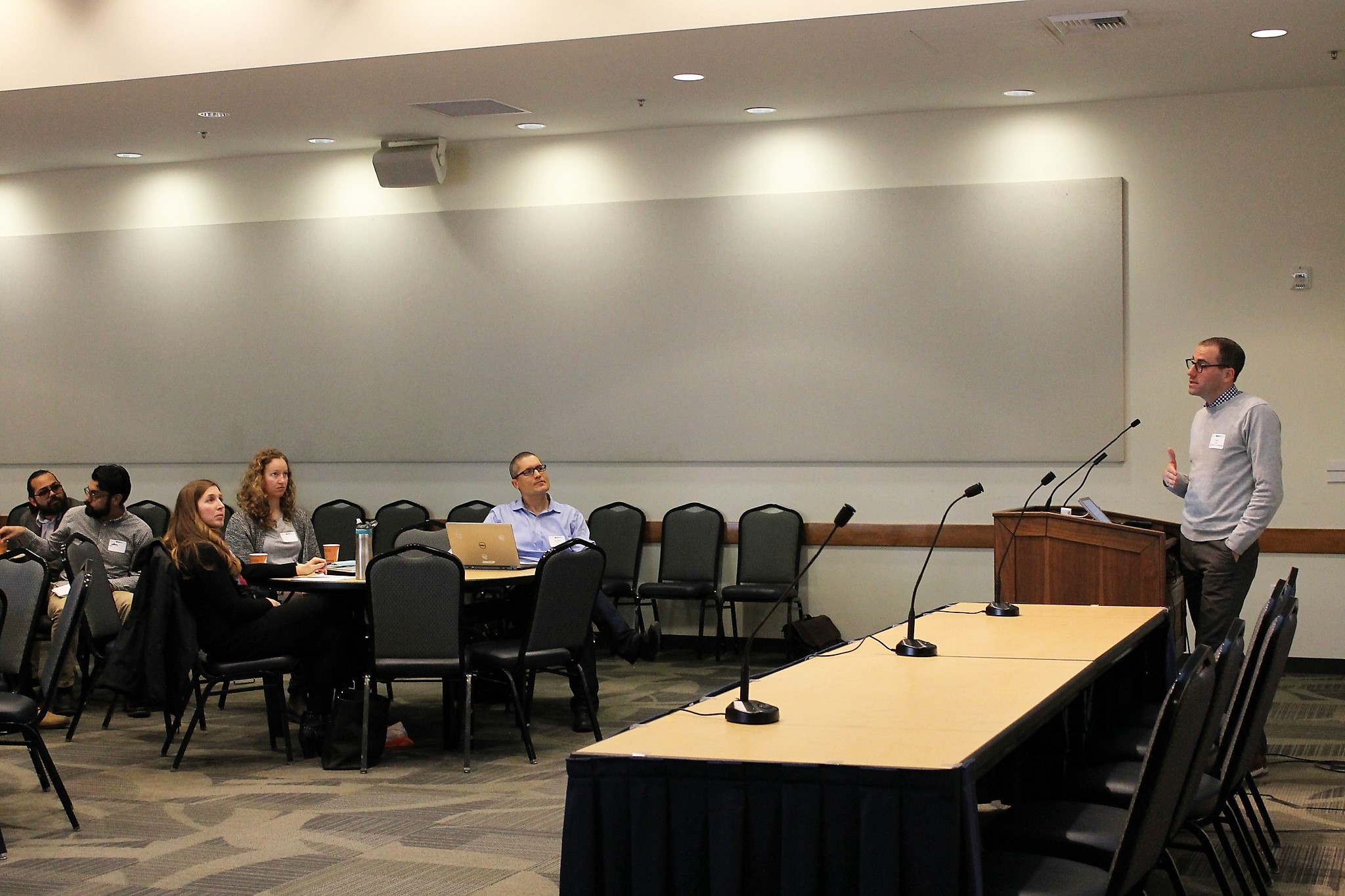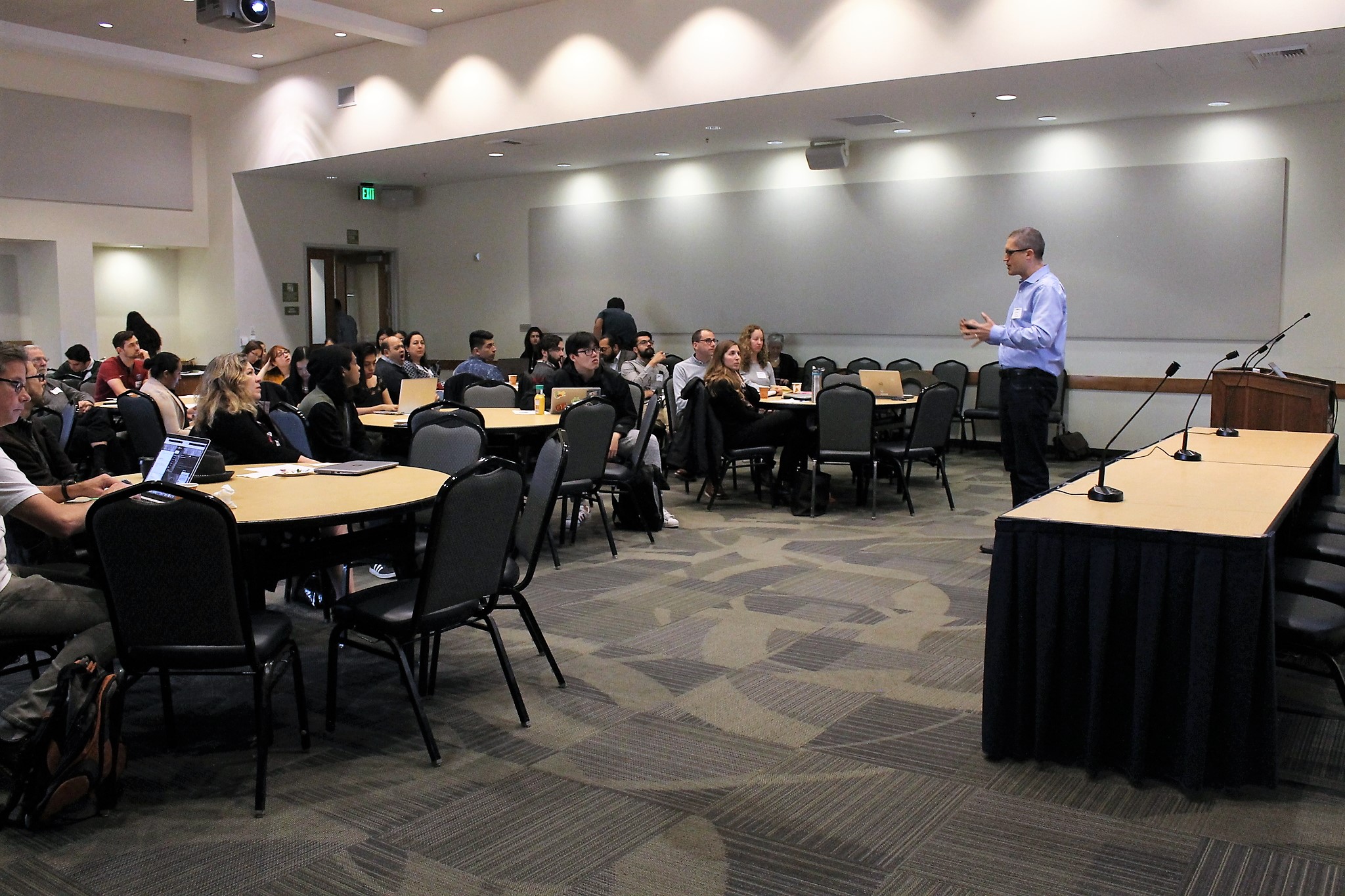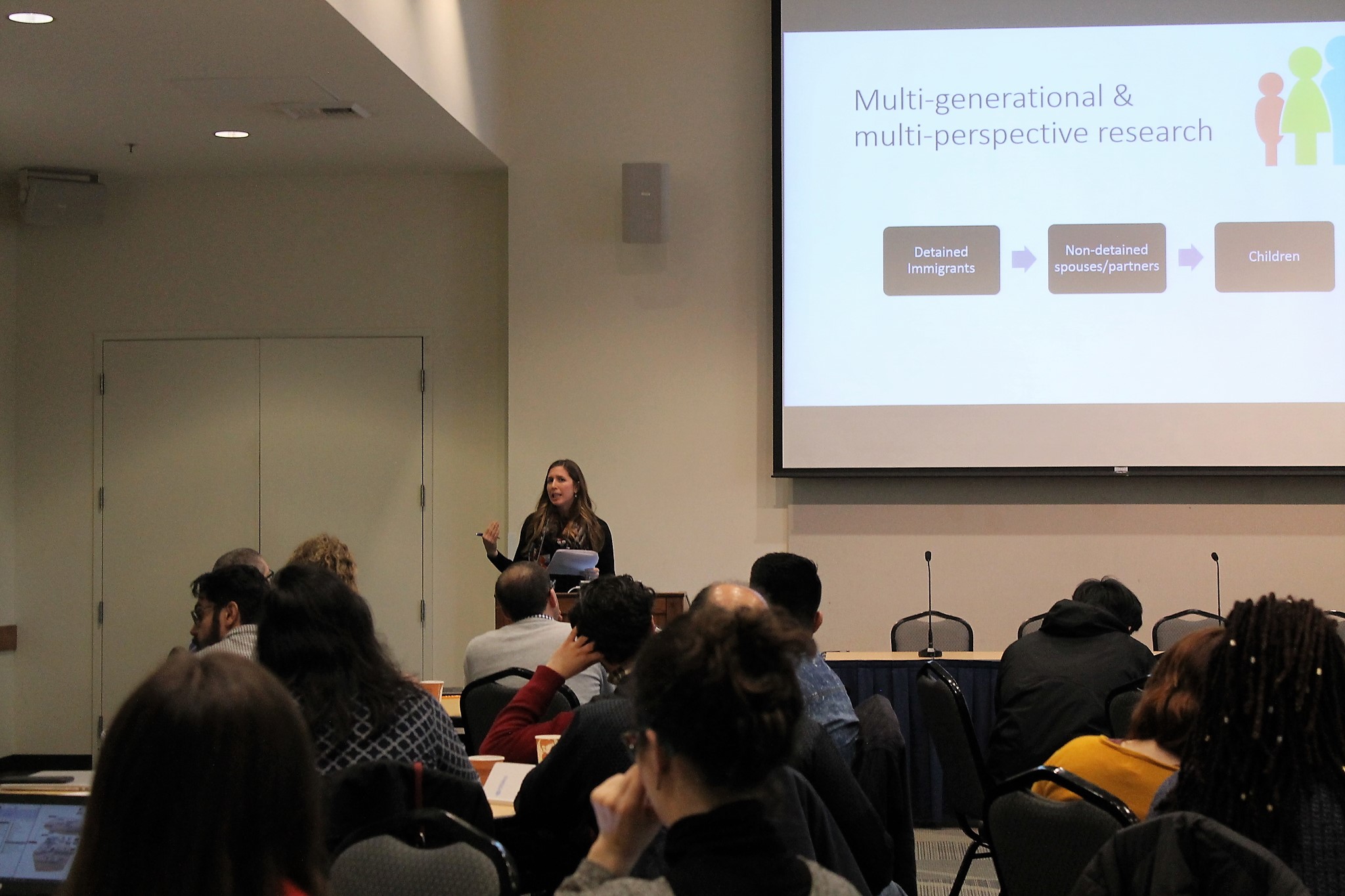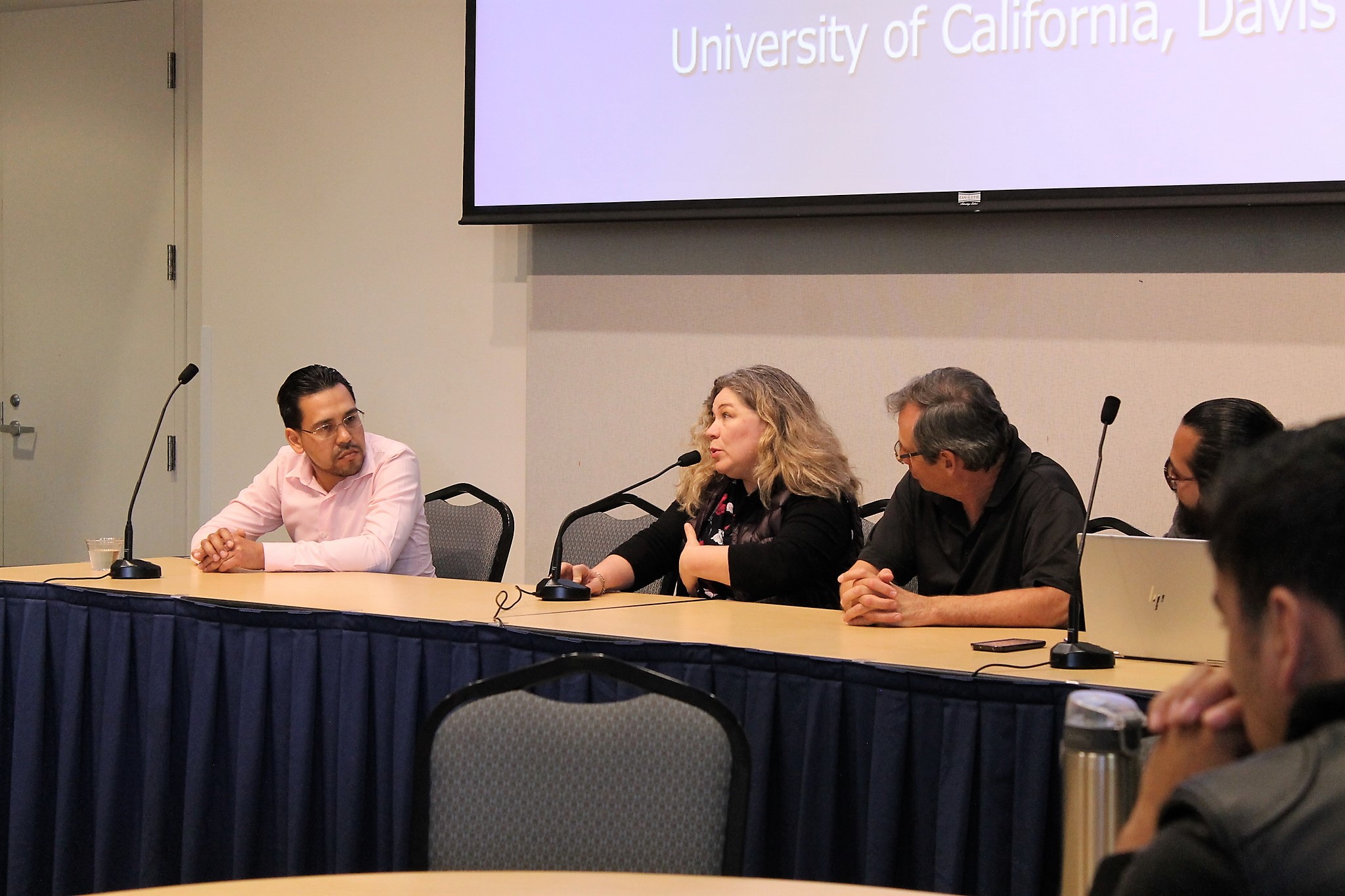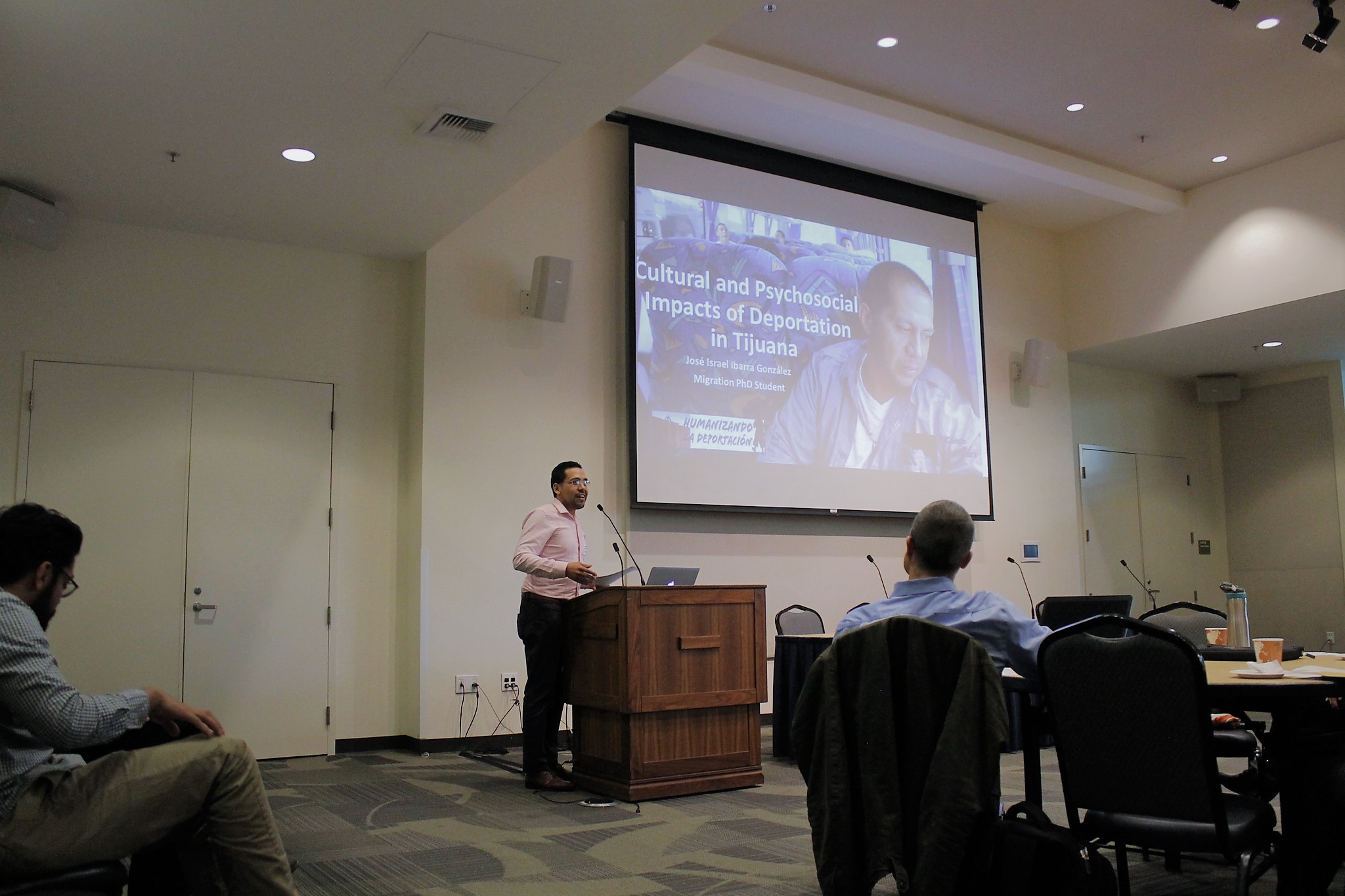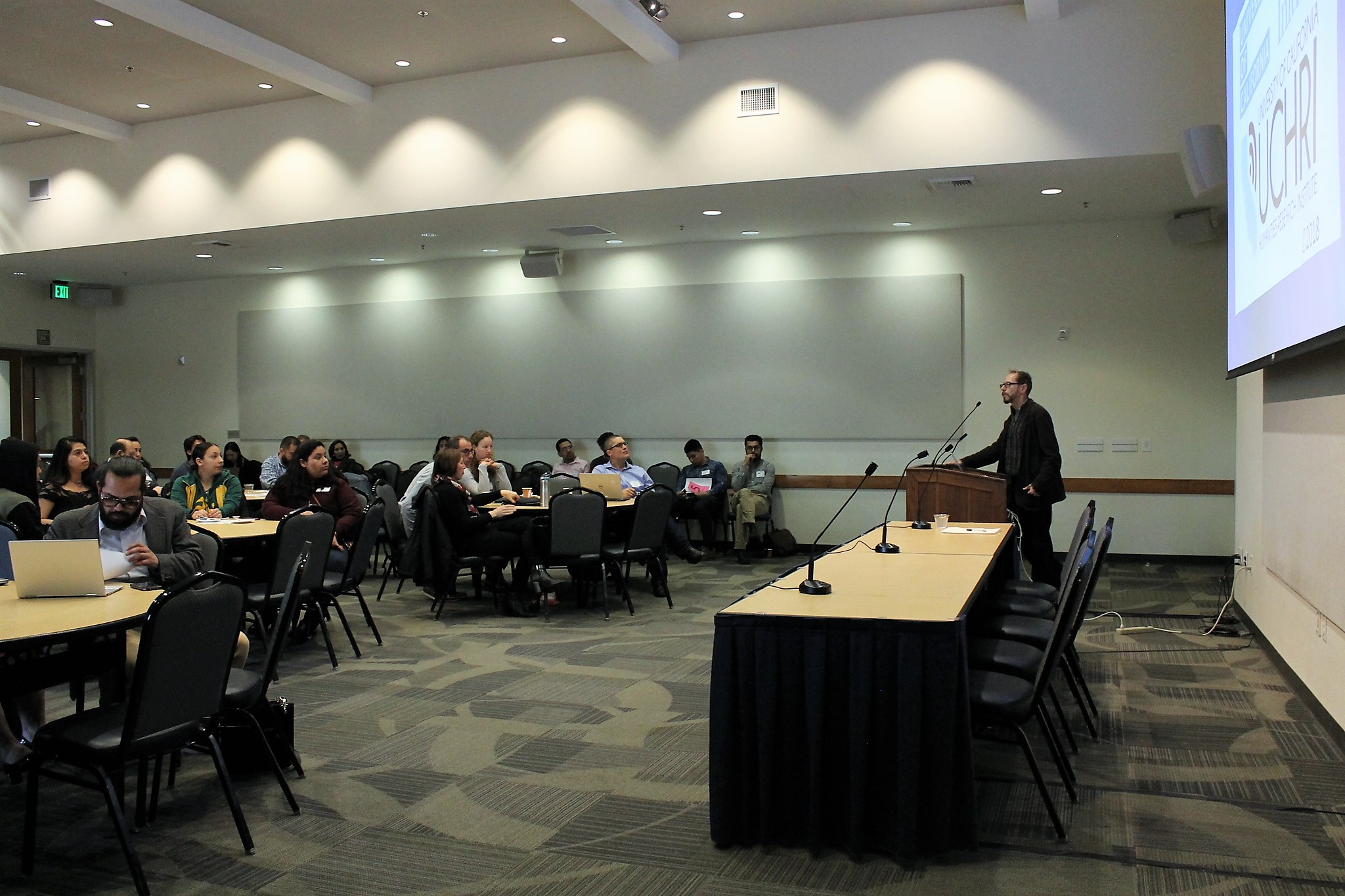 Event Category
Tags