Location
Kalmanovitz Appellate Courtroom, UC Davis Law School
This conference examines labor-related issues in California and US agriculture. Labor-intensive fruit and vegetable crops are almost 85 percent of California and 40 percent of US crop sales, farm worker employment has been increasing, and the state's mostly unauthorized farm workers are aging and settling in one place with families that include US-born children.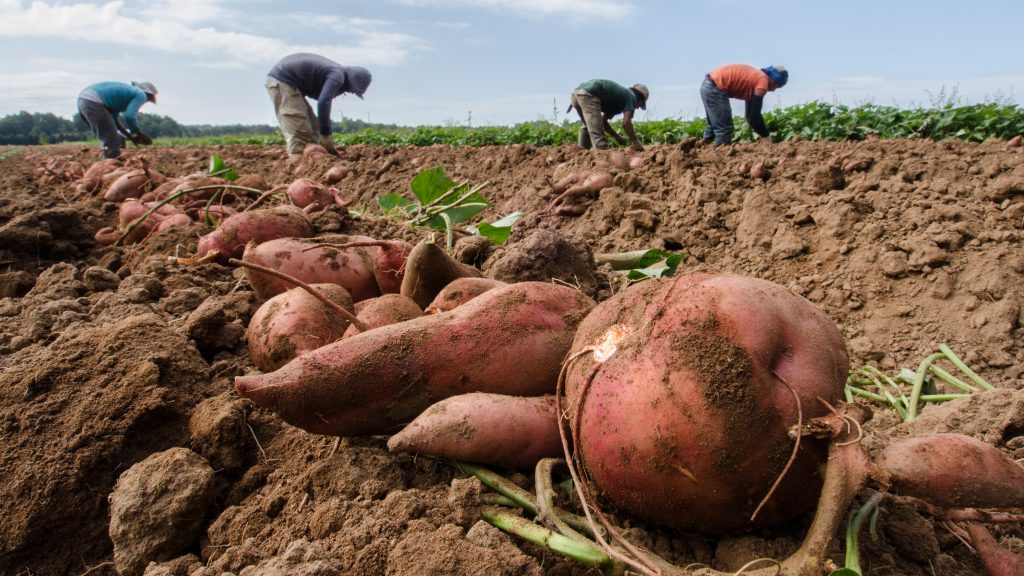 Three timely issues will be discussed. First, how do other countries obtain foreign workers to fill farm jobs? Second, how is California's farm workforce changing as unauthorized migration slows and H-2A guest worker employment increases? Third, what are the effects of changing migration policies on agriculture and farm workers, and how do disputes between the federal and state government affect agriculture? 
 
The conference room tends to reach capacity; please take a moment to register so that we have an accurate count for breakfast and lunch. 
 
We are grateful for the support of the UC Ag Issues Center and the UCD Gifford Center and Migration Research Cluster, the Giannini, and Rosenberg foundations, and the ALRB.  For further information, contact Philip Martin, plmartin@ucdavis.edu 
 
Registration is now closed.
Agenda
 
8:15 AM

Check-in and Continental Breakfast

8:45 AM

 

Welcome

Philip Martin, UC Davis
Daniel Sumer, UC Agricultural Issues Center and UC Davis

9:00 AM

Farm Labor in Australia, Canada, and Mexico
Chair: Philip Martin, UC Davis

Mexico, Agustin Escobar, CIESAS
Discussants: Tim Beatty, Ed Taylor, Philip Martin, UC-Davis

10:30 AM

BREAK

10:45 AM

Farm Labor 2019
Chair: Daniel Sumner, UC Davis

NAWS, Daniel Caroll, DOL
H-2A, Philip Martin, UC Davis
Discussants:

Francisco

Macais, EDD, Ruben Lugo, DOL

12:15 PM

LUNCH

1:15 PM

Immigration and Agriculture
Chair: Julie Montgomery, ALRB

What's next for immigration?  Kevin Johnson, UC Davis
Effects of ICE, Giovanni Peri, UC Davis

Farm Worker Communities, Bianca Dueñas, CRLAF and Cynthia Rice, CLRA

3:00 PM

ADJOURN
---
Event Photos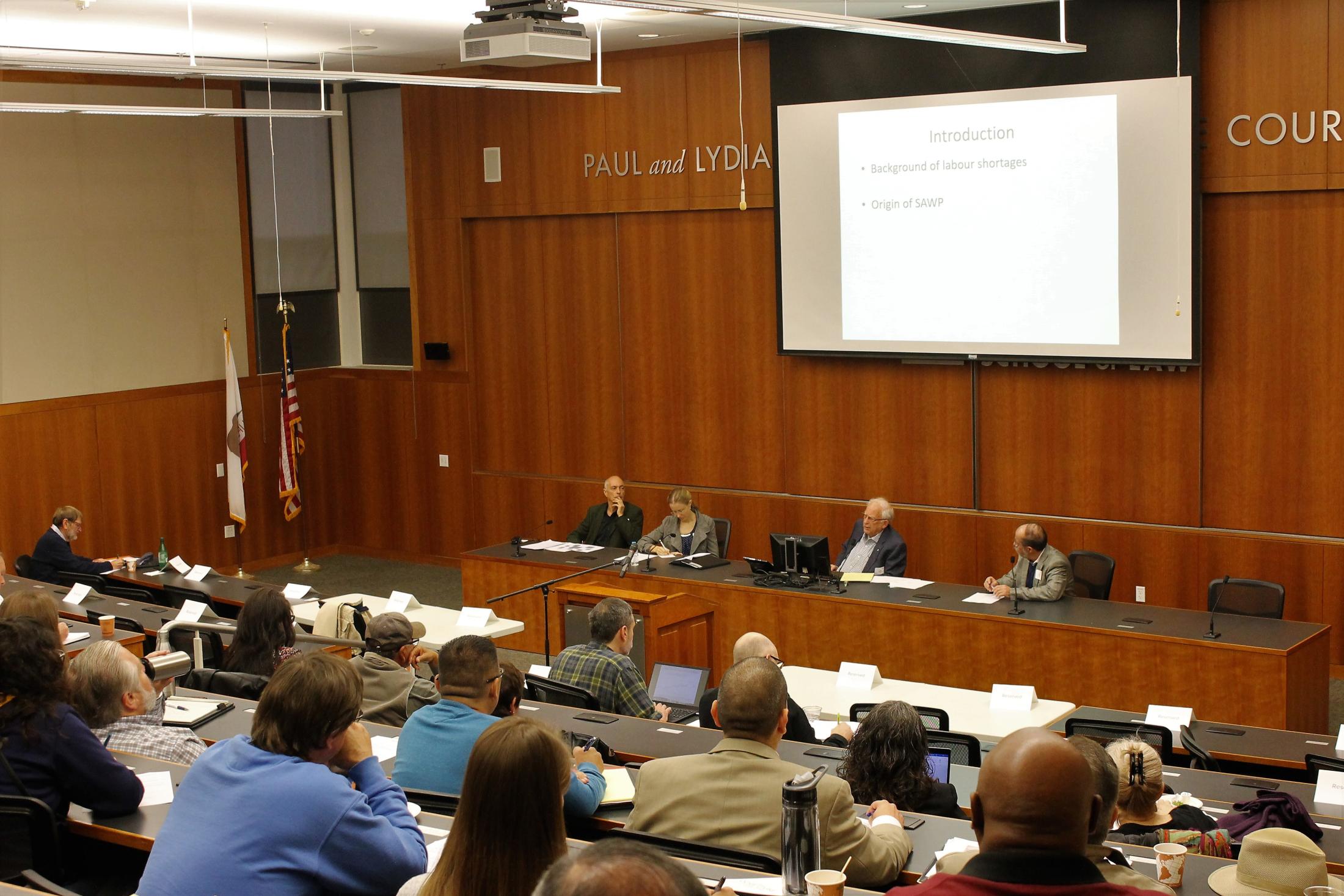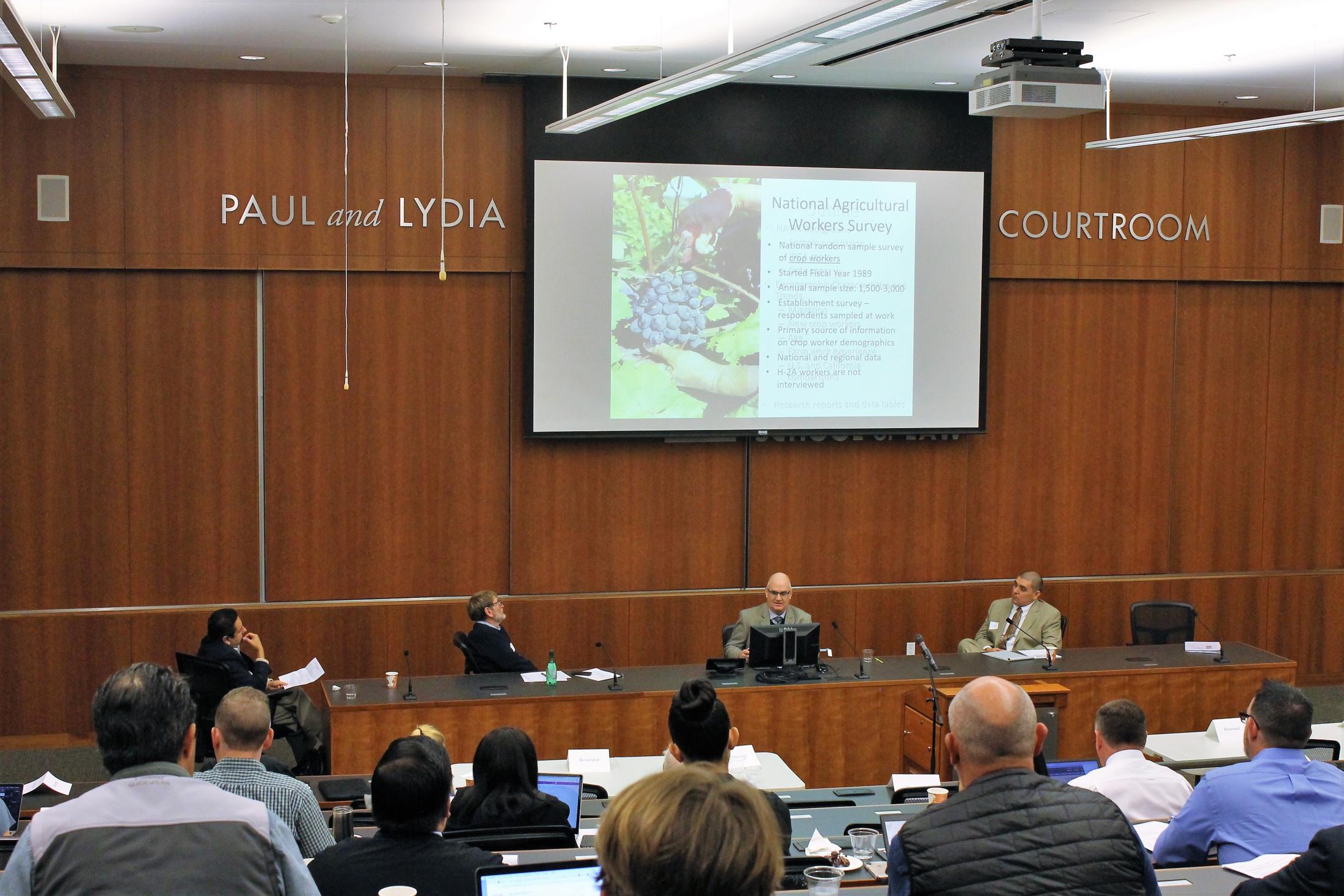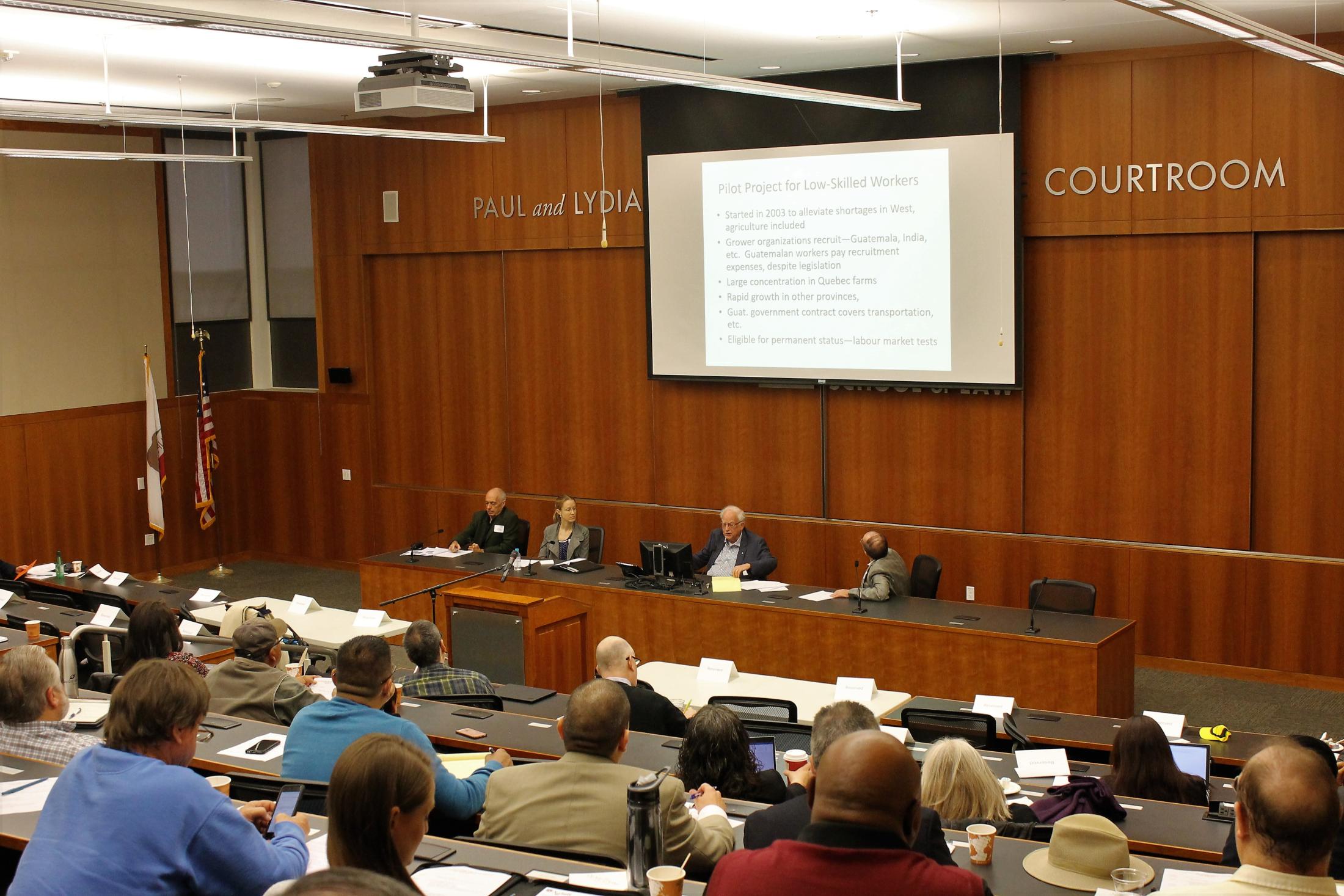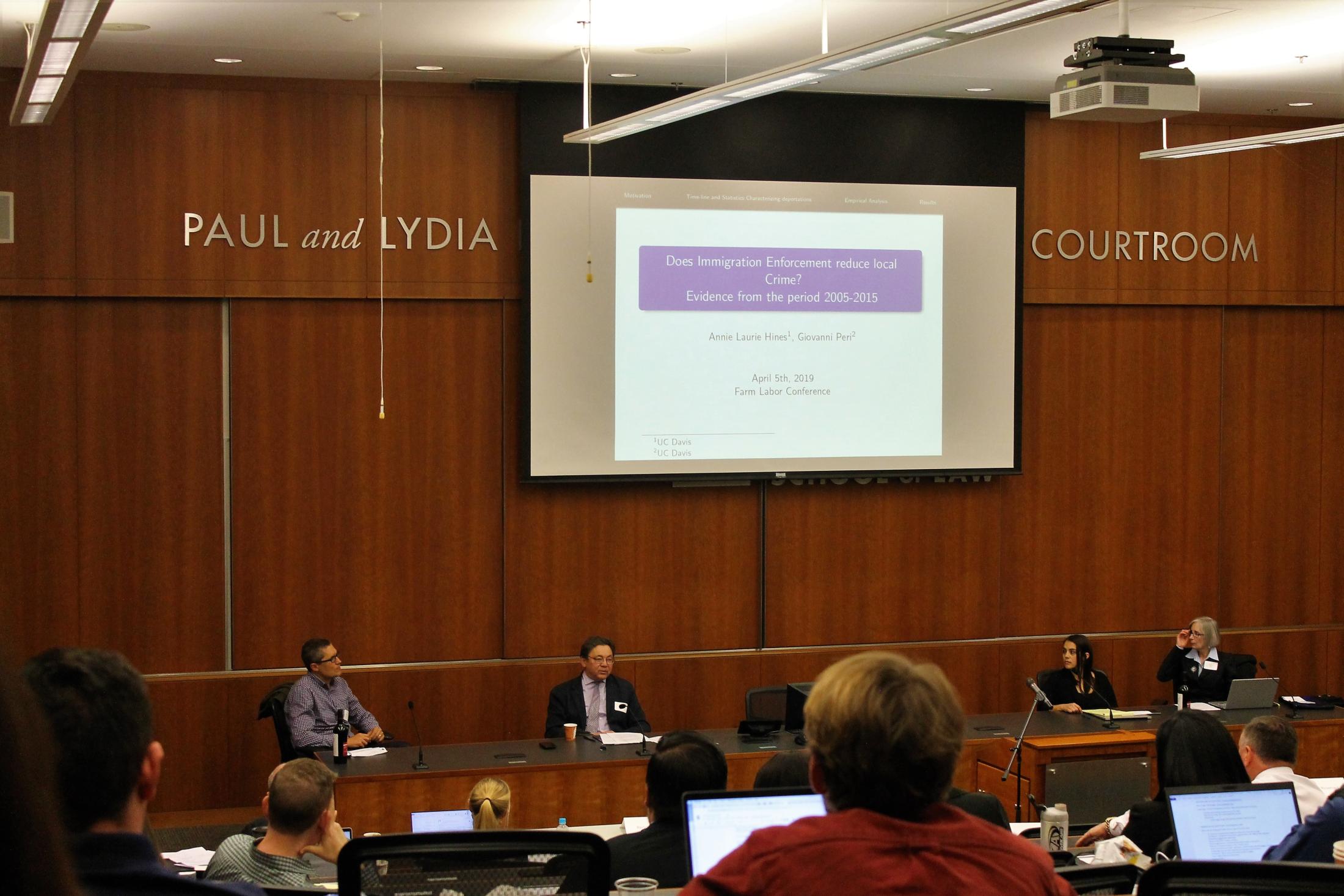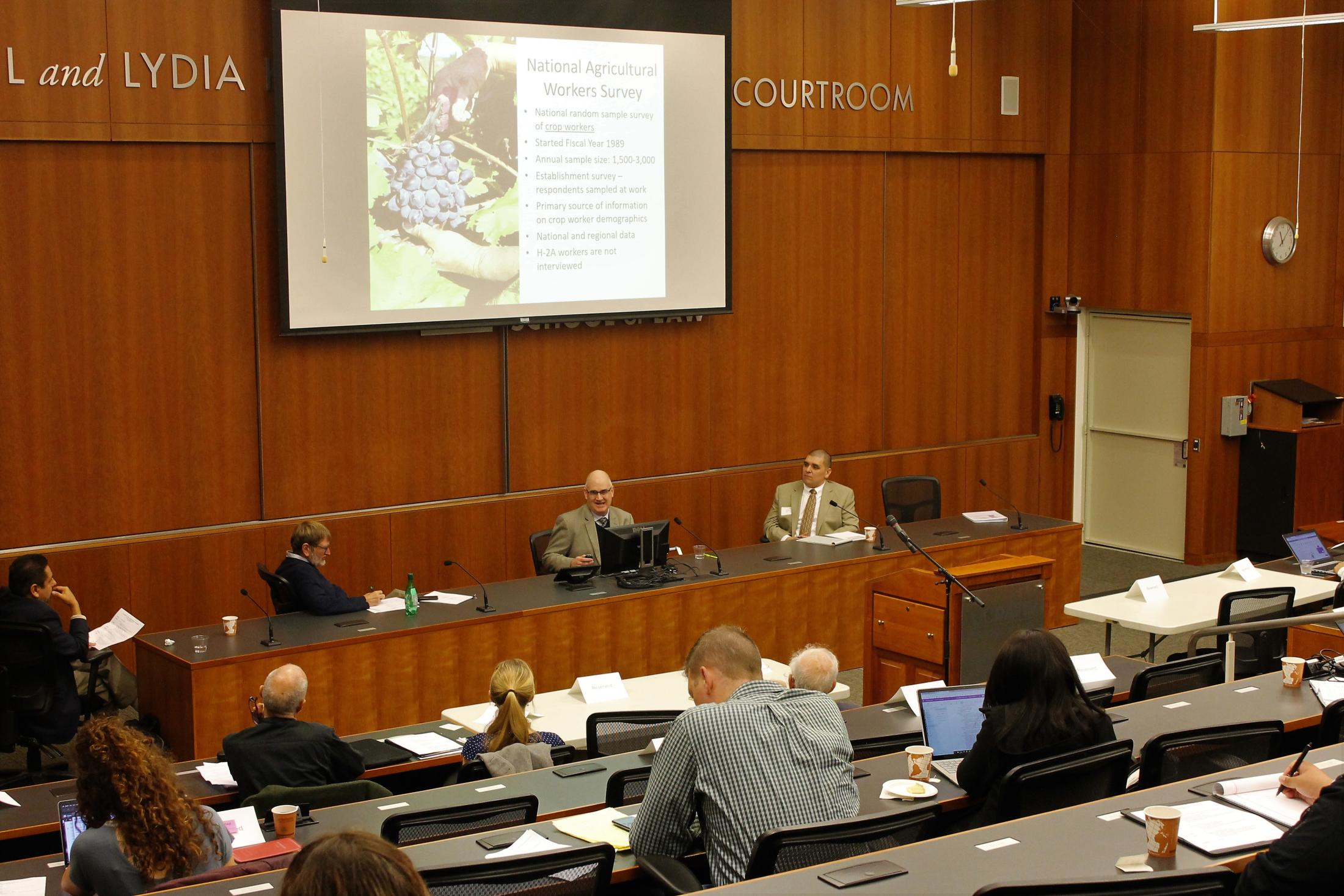 Event Category
Tags