Notes on Barcelona Street Vendors, Sartorial Activism and Covid-19 | Migration, Occult Economies and Gendered Labor in Senegal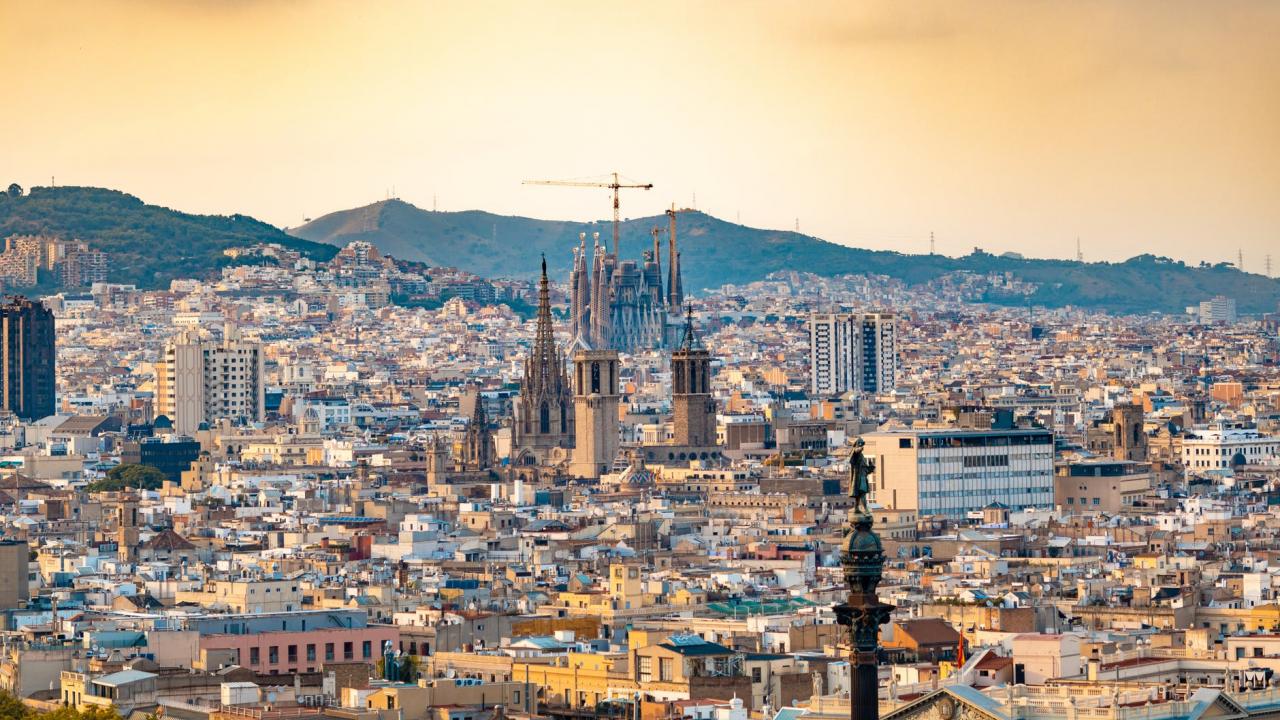 1. Elisa Joy White, Notes on Barcelona Street Vendors, Sartorial Activism and Covid-19

The presentation discusses ways in which activist manteros (street vendors) in Barcelona ­– present during the "economic crisis" in Spain, still remaining a symbol of the perceived "migration crisis" in Europe, and now finding themselves navigating the "public health crisis" – have utilized various media (print, digital, broadcast, social) to advance justice and antiracism initiatives, highlight human rights concerns, and advocate for pro-immigrant policies before and during the coronavirus pandemic. As an underlying condition, the talk also engages the question of Catalan freedom and independence in relation to Black and migrant freedom.

Elisa Joy White is an associate professor of African American and African Studies at UC Davis. She is currently working on a book project addressing migration, African Diaspora communities and racism in Spain. Among other publications, Dr. White is the author of Modernity, Freedom and the African Diaspora: Dublin, New Orleans, Paris (Indiana University Press, 2012) and co-editor of the volume, Relating Worlds of Racism: Dehumanisation, Belonging, and the Normativity of European Whiteness (Palgrave MacMillan, 2019).

2. Tobias Warner, Migration, Occult Economies and Gendered Labor in Senegal

This talk explores the polyvalent figure of "work" in recent Senegalese cultural production in relation to two related crises -- clandestine immigration and the neoliberal "restructuring" of the Senegalese economy. In the Wolof language, liggéey (work) can mean labor in the conventional sense, but it also refers to witchcraft, gendered/domestic labor, and techniques of spiritual devotion, depending on the context. This talk will chart the ways in which a tendency to make poetic use of the ambiguity of liggéey can be traced to the 1980s and 90s, when the Senegalese state was forced to accept a series of "structural adjustment" loans from the IMF, the World Bank devalued the CFA currency, and young people began to emigrate in greater numbers. Since then, filmmakers, novelists, cartoonists and rappers have creatively superimposed the various meanings of liggéey to satirize, query and critique the precarity of labor in contemporary Senegal. 

Tobias Warner

 is Associate Professor of French at UC Davis, where he is also affiliated with African American and African Studies, Comparative Literature, and Critical Theory. Trained as a comparatist at UC Berkeley, Professor Warner's work is grounded in the study of modern African literatures with a particular focus on Senegal. His first book is 

The Tongue-Tied Imagination: Decolonizing Literary Modernity in Senegal

, which was published by Fordham in 2019 and which won the Helen Tartar First Book Subvention Award from the American Comparative Literature Association. His work has also appeared in 

PMLA 

and 

Research in African Literatures

.
Event Category
Tags