Location
Hart Hall 3201 | UC Davis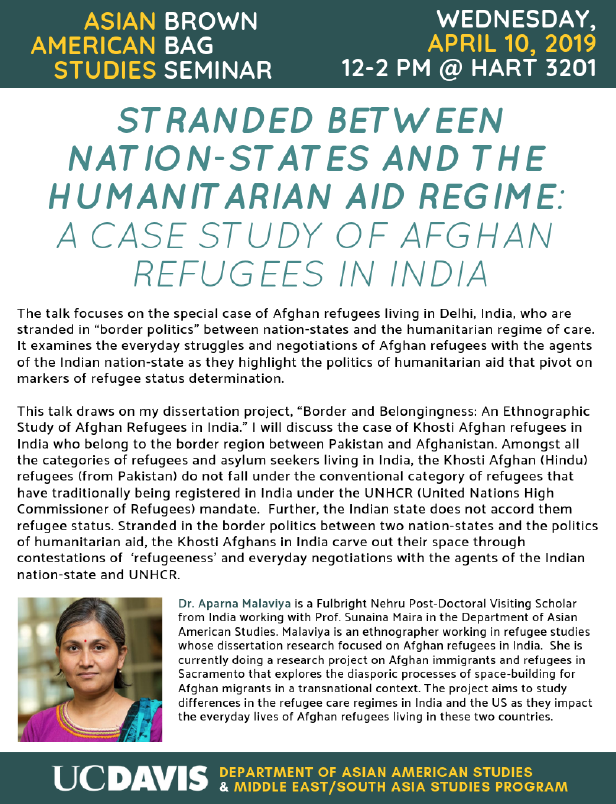 The talk focuses on the special case of Afghan refugees living in Delhi, India, who are stranded in "border politics" between nation-states and the humanitarian regime of care. It examines the everyday struggles and negotiations of Afghan refugees with the agents of the Indian nation-state as they highlight the politics of humanitarian aid that pivot on markers of refugee status determination.
This talk draws on my dissertation project, "Border and Belongingness: An Ethnographic Study of Afghan Refugees in India." Aparna will discuss the case of Khosti Afghan refugees in India who belong to the border region between Pakistan and Afghanistan. Amongst all the categories of refugees and asylum seekers living in India, the Khosti Afghan (Hindu) refugees (from Pakistan) do not fall under the conventional category of refugees that have traditionally being registered in India under the UNHCR (United Nations High Commissioner of Refugees) mandate.  
For more information, contact smaira@ucdavis.edu or amalaviya@ucdavis.edu.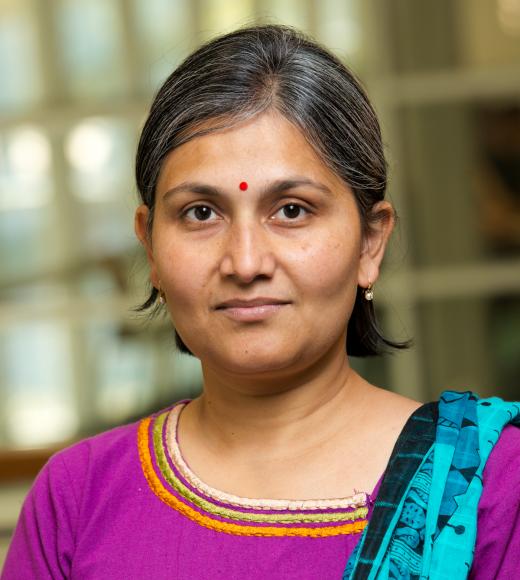 Dr. Aparna Malaviya
Post-Doctoral Visiting Scholar, India
Dr. Aparna Malaviya is a Fulbright Nehru Post-Doctoral Visiting Scholar from India working with Prof. Sunaina Maira in the Department of Asian American Studies. Malaviya is an ethnographer working in refugee studies whose dissertation research focused on Afghan refugees in India.  She is currently doing a research project on Afghan immigrants and refugees in Sacramento that explores the diasporic processes of space-building for Afghan migrants in a transnational context. The project aims to study differences in the refugee care regimes in India and the US as they impact the everyday lives of Afghan refugees living in these two countries.
Event Category
Tags