Location
2203 SS&H Andrews Conference Room | UC Davis

The National Agricultural Worker Survey (NAWS) began to interview workers employed on crop farms in calendar year 1988, and has interviewed over 70,000 workers in the past three decades.
This seminar examines NAWS and other farm labor data.  The first presentations review three decades of NAWS data, and compare recent NAWS data to USDA Census of Agriculture and other farm labor data.  NAWS Panel 1 reviews research using NAWS data to understand farm worker employment and earnings, while NAWS Panel 2 focuses on the use of NAWS data to understand farm worker health and use of public services. The data user panel highlights how growers and advocates use NAWS data.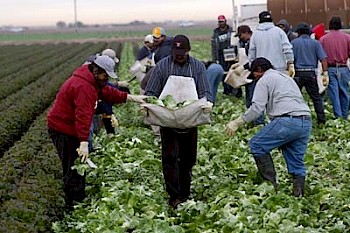 All presenters are asked to consider (1) whether the NAWS methodology of multi-stage sampling to account for seasonal and regional fluctuations in farm employment or other aspects of the survey's design need to be modified, and (2) whether the NAWS questionnaire should be modified to collect better or additional data.
The report of the seminar will include recommendations to the US Department of Labor's (DOL) Employment and Training Administration (ETA) on the NAWS methodology and questionnaire, which will be discussed during a half-day seminar and Webinar at ETA.
We are grateful for the support of ETA and the UC Ag Issues Center and the Gifford Center.  For further information, contact Philip Martin, plmartin@ucdavis.edu
Registration is now closed.
Agenda
 
8:15 AM

BREAKFAST

8:45 AM

 

Welcome

Philip Martin, UC Davis

Tim Beatty, UC Davis

9:00 AM

30 Years of NAWS Data (30 minutes)
    Daniel Carroll, DOL

9:30 AM

Other Farm Labor Data 2017 (20 and 10 minutes)

Census of Agriculture and Farm Labor Survey,

Curt Stock, National Agricultural Statistic Service

Discussants: Philip Martin, UC Davis, Dan Sumner, UC Davis

10:45 AM

BREAK

11:00 AM

NAWS Panel 1: Farm Worker Employment and Earnings (20 and 10 minutes)

12:15 PM

LUNCH

1:15 PM

NAWS Panel 2: Farm Worker Health and Welfare (20 and 10 minutes)

2:15 PM
BREAK
2:30 PM

NAWS Panel 3: How NAWS uses COA, FLS, and QCEW data (20 and 10 minutes)

3:45 PM

NAWS Panel 4: Data Users (15 minutes)

Bryan Little, California Farm Bureau Federation

Lupe Sandoval, California Farm Labor Contractor Association

Michael Marsh, National Council of Agricultural Employers

Patti Tenbrook, Environmental Protection Agency

Akhtar Khan, California Department of Social Services

4:45 PM
Closing Comments

Daniel Carroll, ETA
Philip Martin, UC Davis

5:00 PM
ADJOURN

5:30 PM

Reception and dinner, DeLoach Room, UCD
---
Event Photos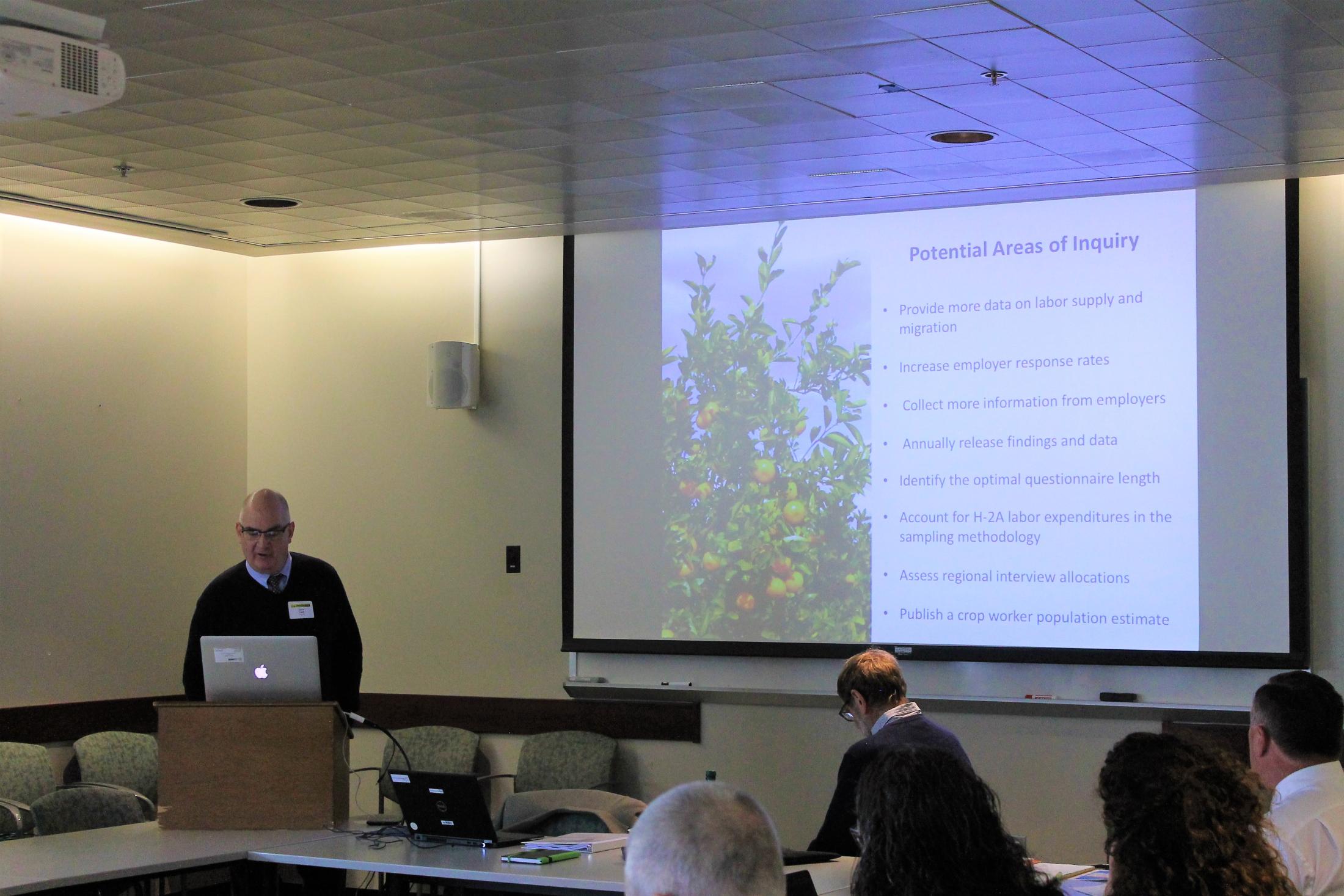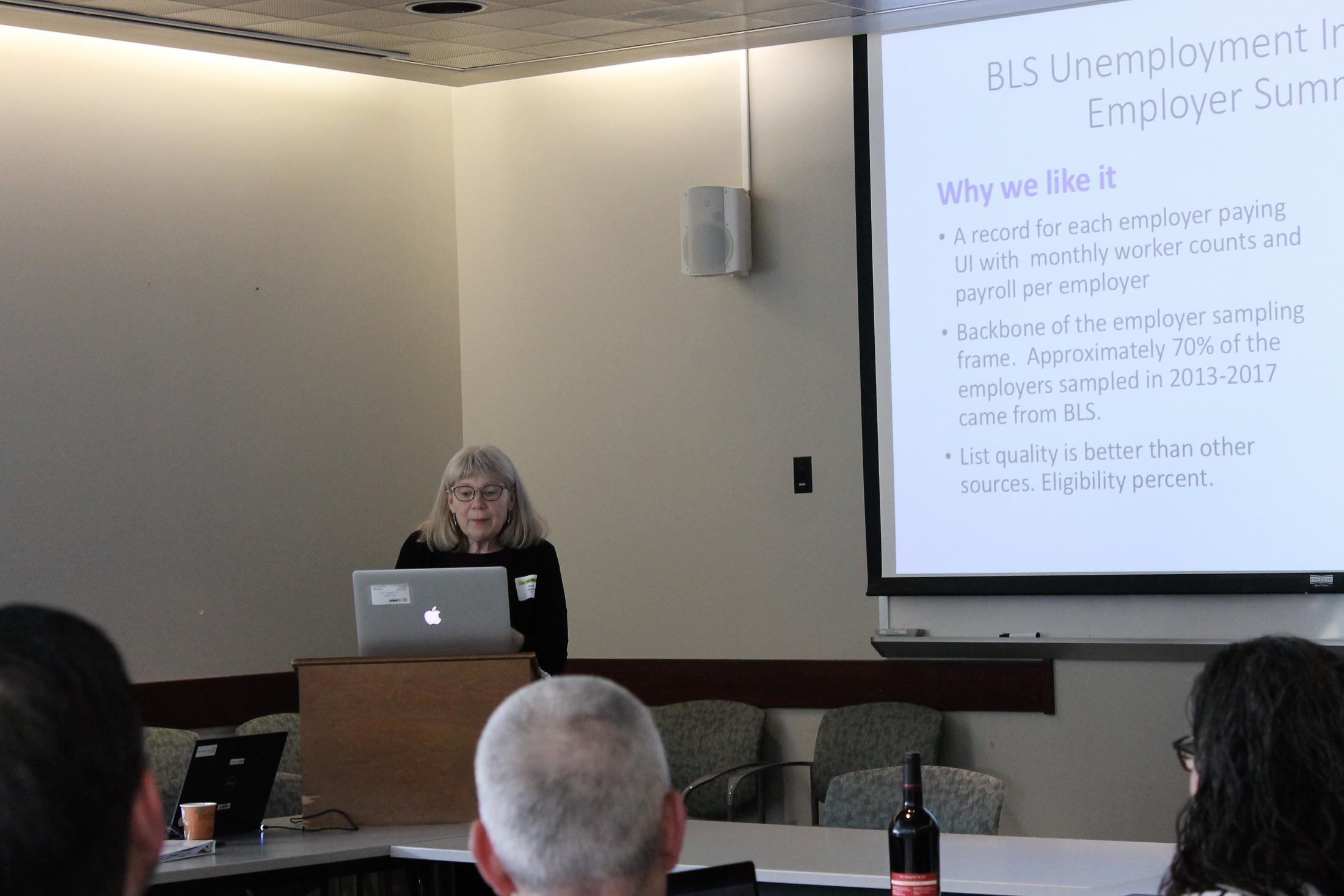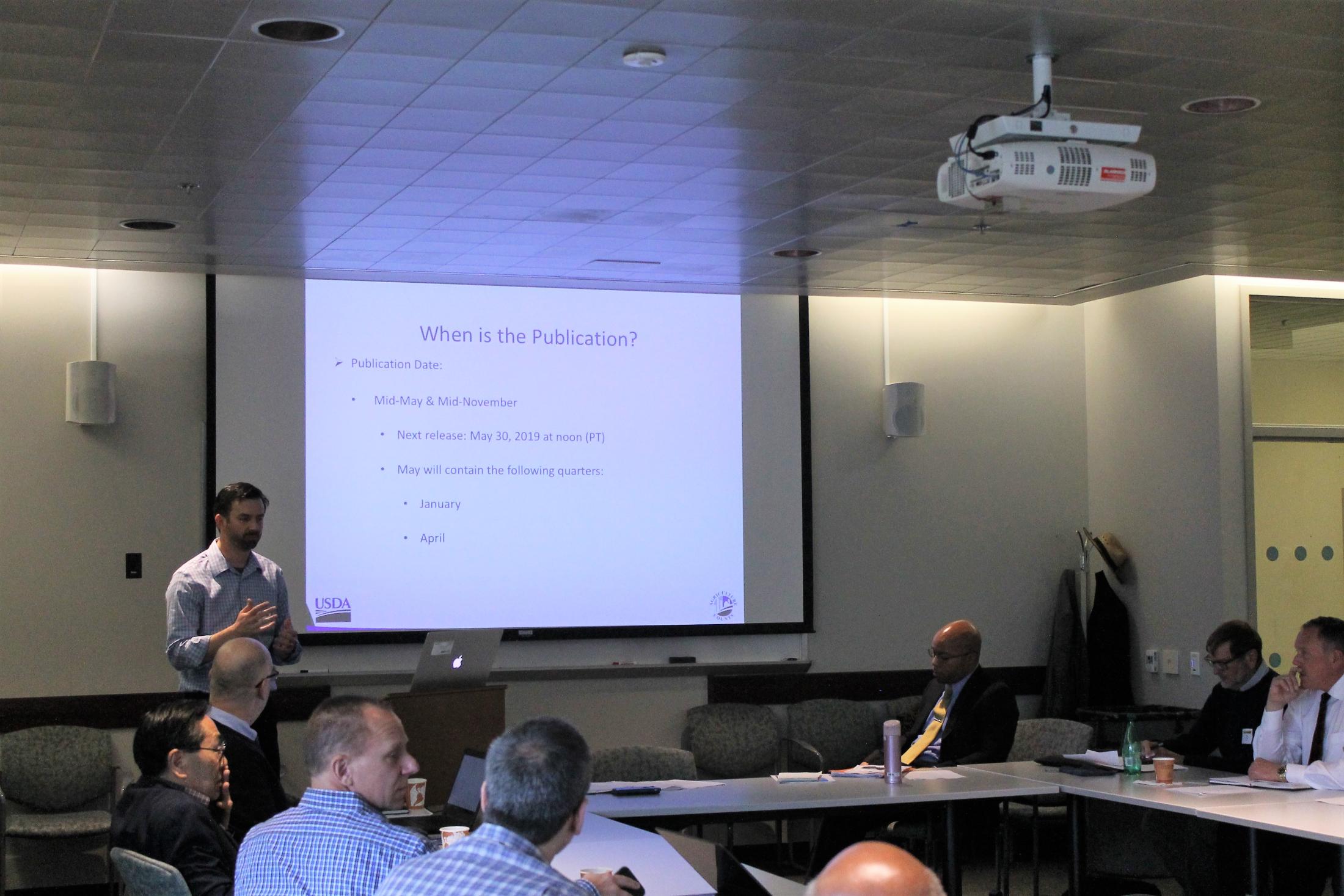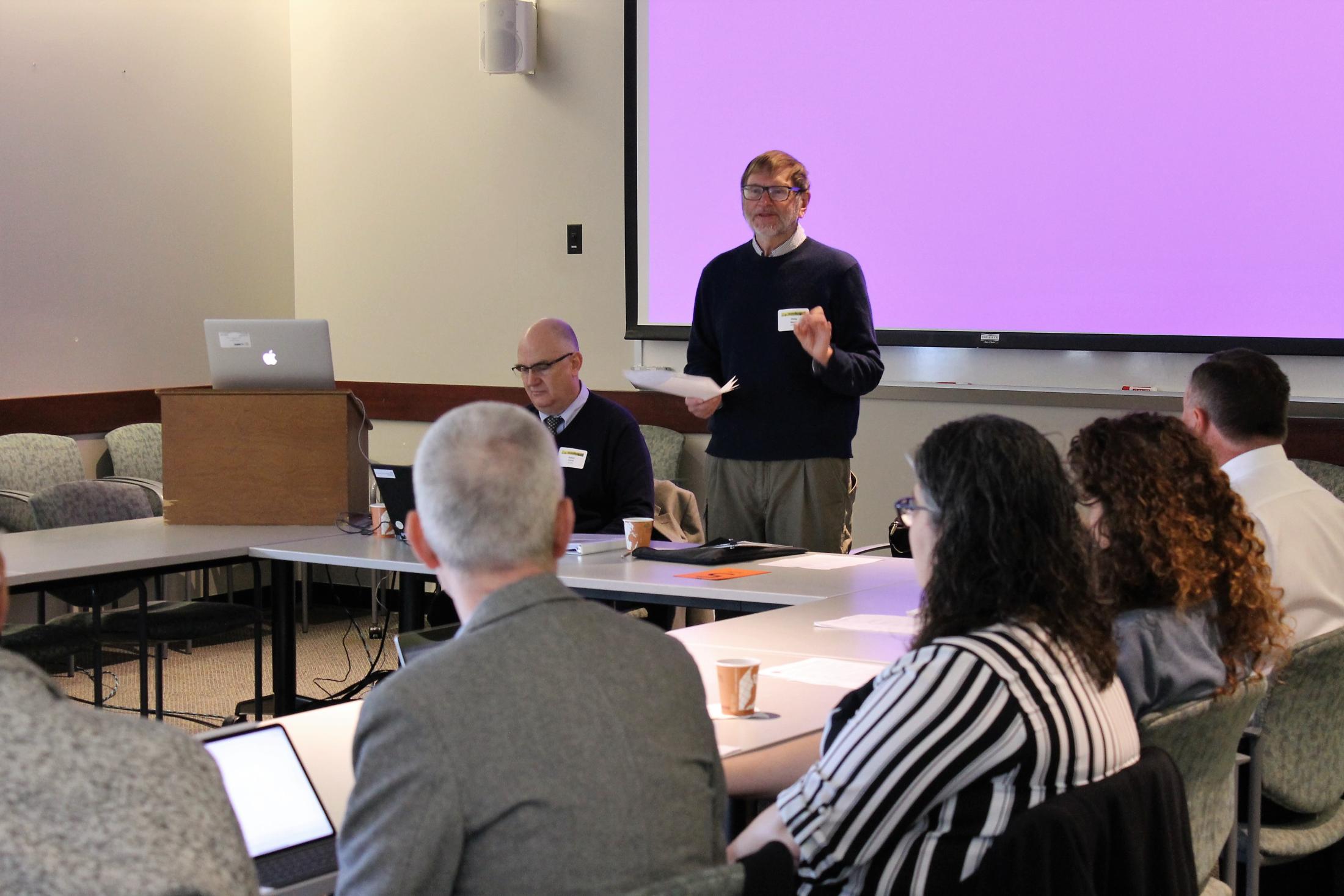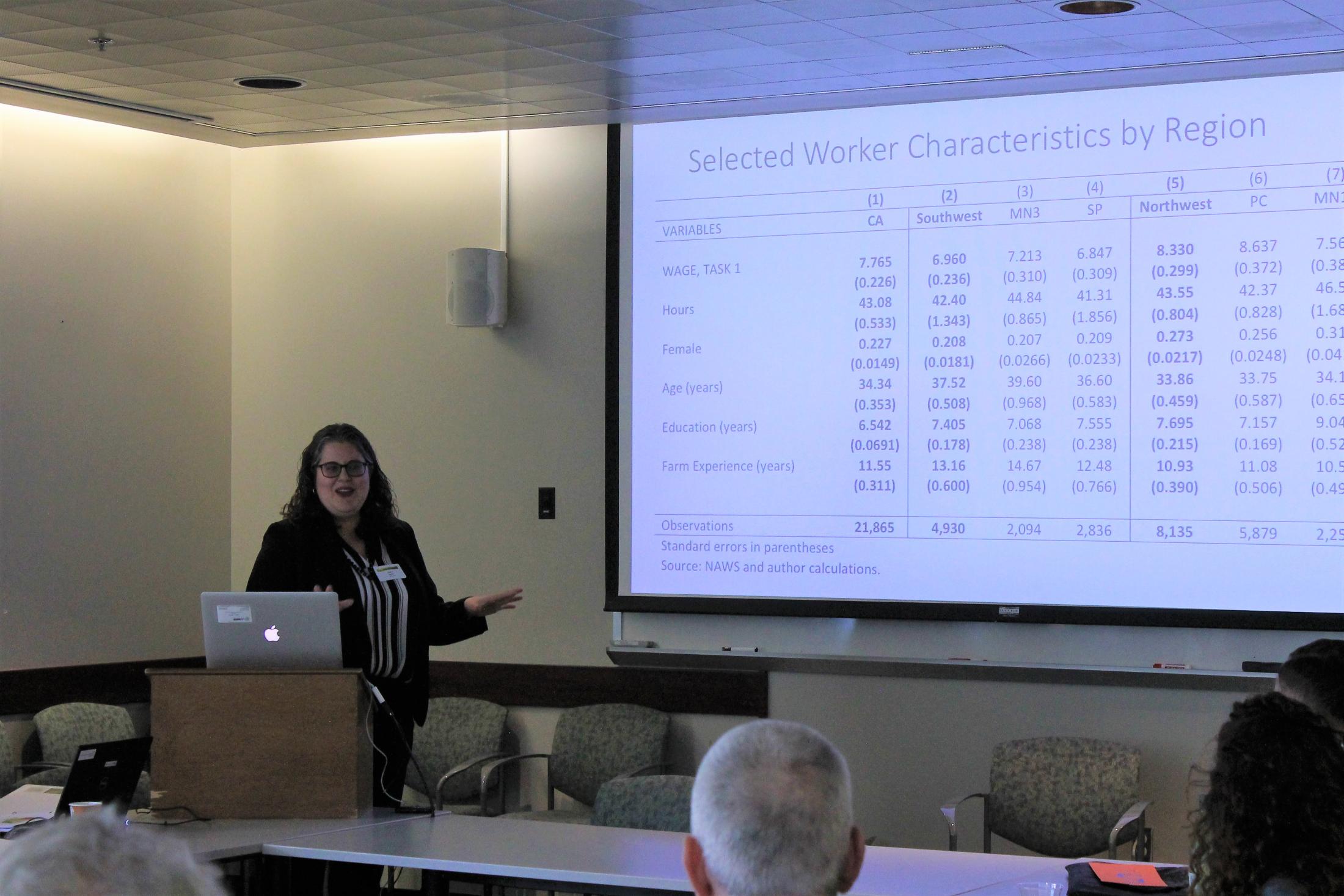 Event Category
Tags