About the talk: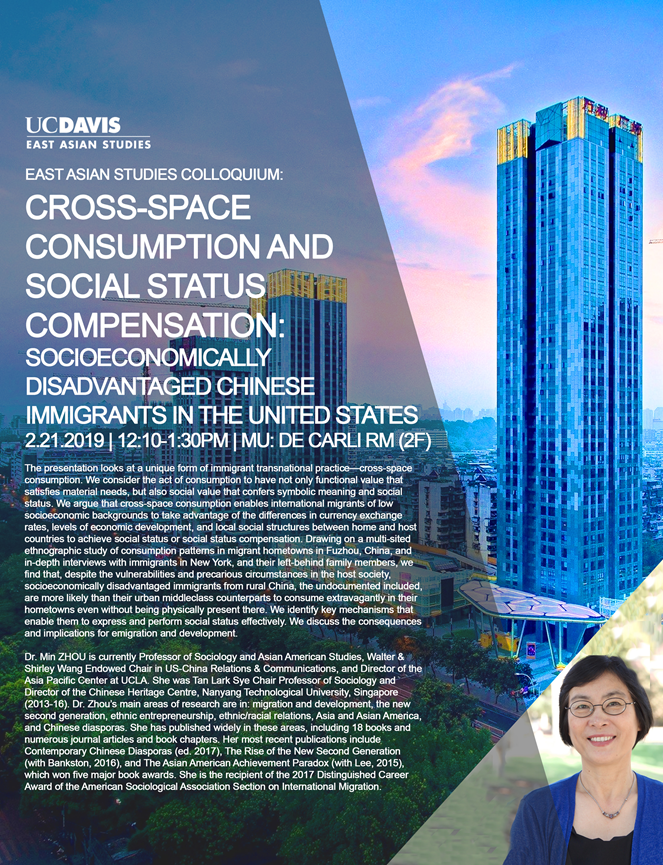 The presentation looks at a unique form of immigrant transnational practice—cross-space consumption. We consider the act of consumption to have not only functional value that satisfies material needs, but also social value that confers symbolic meaning and social status. We argue that cross-space consumption enables international migrants of low socioeconomic backgrounds to take advantage of the differences in currency exchange rates, levels of economic development, and local social structures between home and host countries to achieve social status or social status compensation.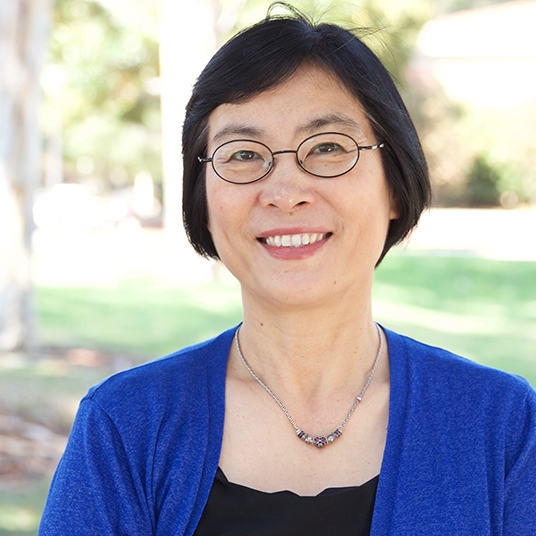 Dr. Min ZHOU
Professor of Sociology and Asian American Studies, UCLA 
Dr. Min ZHOU is currently Professor of Sociology and Asian American Studies, Walter & Shirley Wang Endowed Chair in US-China Relations & Communications, and Director of the Asia Pacific Center at UCLA. She was Tan Lark Sye Chair Professor of Sociology and Director of the Chinese Heritage Centre, Nanyang Technological University, Singapore (2013-16). Dr. Zhou's main areas of research are in: migration and development, the new second generation, ethnic entrepreneurship, ethnic/racial relations, Asia and Asian America, and Chinese diasporas. 
Category
Tags